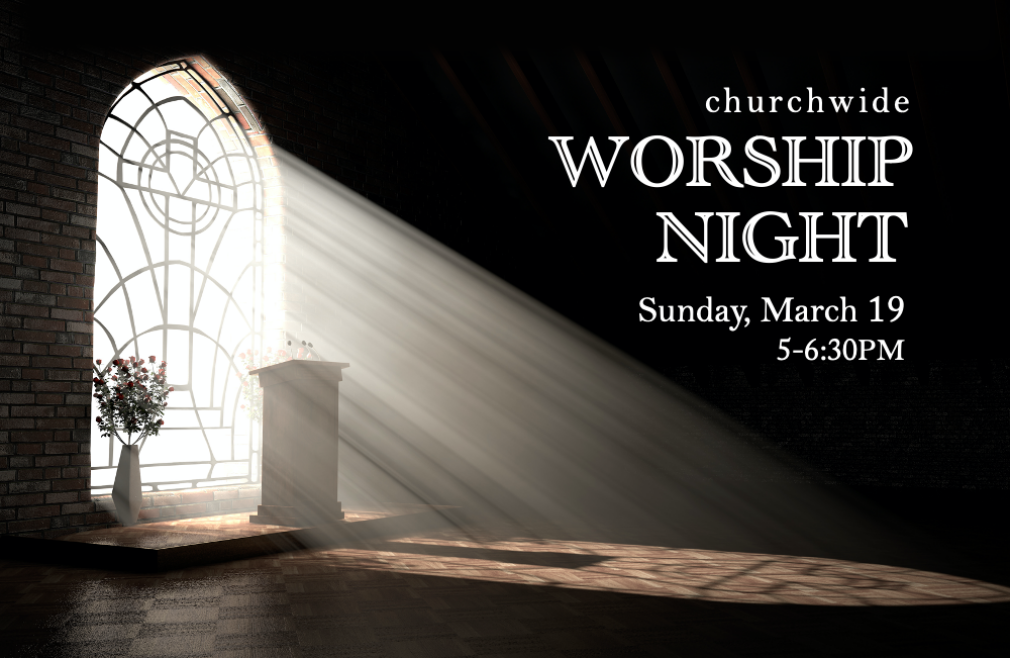 Sunday, March 19, 2023
,
5:00 PM - 6:30 PM
We're seeing an awakening of God's people around the nation. In a desire to make space for the Lord to move, we're holding a
Churchwide Worship Night
this Sunday, March 19 at 5PM.
This will be an opportunity to experience God's presence in an unhurried manner
–
so if you're looking to draw nearer to Jesus, join us for this special night of encountering God in worship, prayer, and ministry.