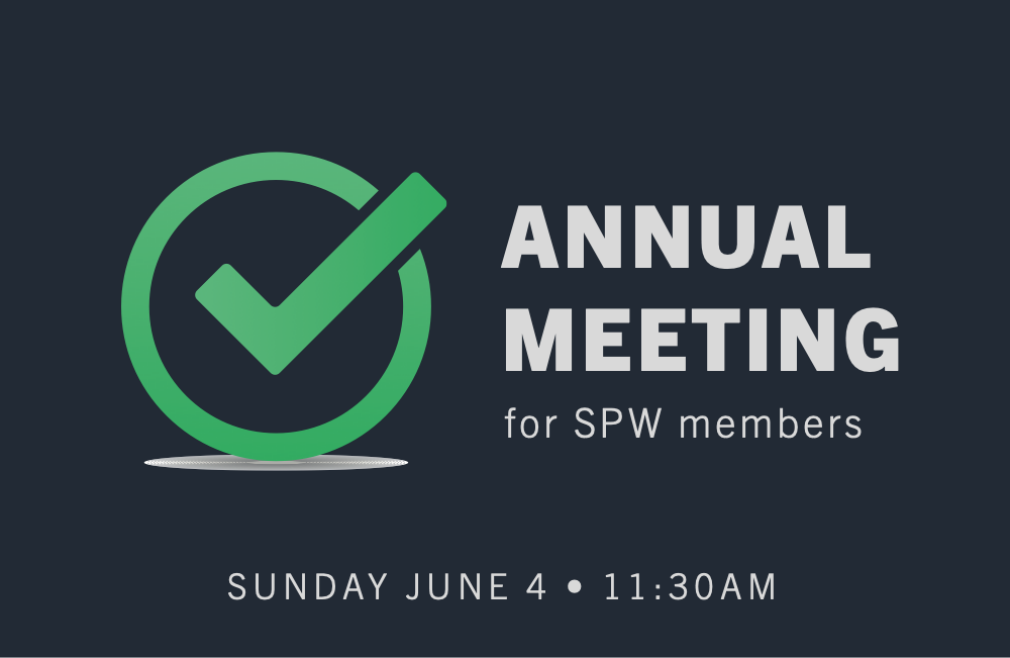 Sunday, June 04, 2023
,
11:30 AM - 12:15 PM
Members of the St Paul Westport family: stick around after worship on Sunday, June 4 for the SPW Annual Meeting. Pastor Brad will share a Pastor's report, our congregational president and treasurer will provide fiscal updates, and we will vote on church and school budgets for the upcoming fiscal year.
If you have questions, you can email Pastor Brad.